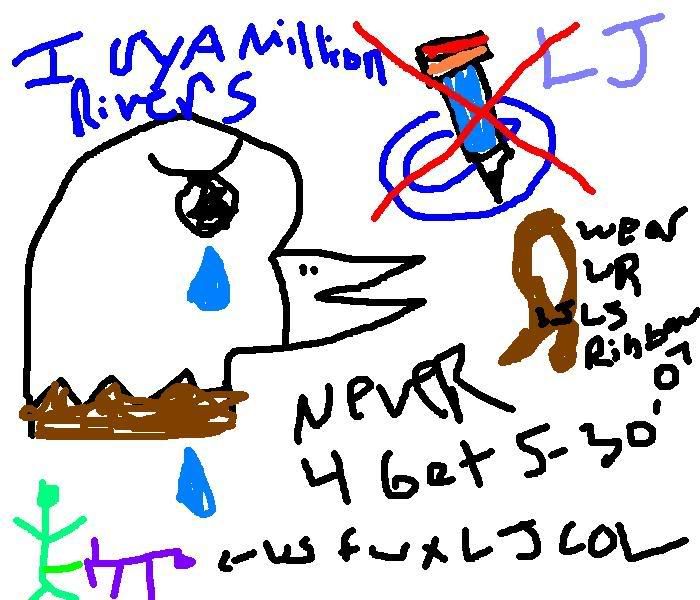 omg,
how dare u LJ with bannin' pplz LJ becuz they r diffrenet and kool!!!
now i cant read how 2 have sexxx wit littl boyz n girls on childrentouchers comm or fapdapfdap 2 poorly writtn twincest (4 LYFE) wank on harrypotterdpluvers comm.
lj can ban me if they want whaeverss i'll make new lj to freek the systems
omgh dis iz the sacariest thing thaat ever happen 2 me :[[[[[ ic an bare thinkin bout the lozz of my 500000 internestz surveys beein lost from da past 5 years!!!
i even have 2 take out stuffs from muy interests lizt evean tho i spent hours on listing everythang i lieke so ppl can readd it and the hawt grave of the fireflies necro incest pic in my profile page
i'm gonnas fight u LJ BANZ ME AND ILL COME BACK WITH THE FIGHT OF A MILLION TSUNAMISZSS (from nippon of course cuz they are teh best tsunamiz! =^__________^=)
STAND 4 UR RIGHTZ JOIN MY FIGHT
Current Mood:
infuriated